CONFEDERATE FLAG LEADS TO HIGH SCHOOL LOCKDOWN, STUDENT SUSPENSIONS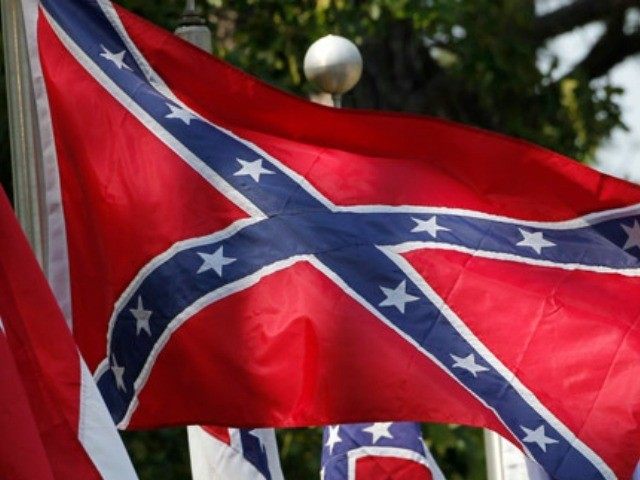 On the morning of September 23, a white 10th grader was confronted by two black students after entering Rockmart High School with a Confederate flag attached to his backpack.
The confrontation escalated from words to pushing and shoving and ended with staff breaking it up and then suspending the trio.
Rockmart High School is located in Polk County, Georgia.
The incident was followed by a lockdown drill to hold everyone in place after "rumors of other students bringing Confederate battle flags surfaced."
According to Fox 5, Principal Wesley Cupp said the 10th grader "got dropped off out of his truck and came down the sidewalk just like any other student does." But when he started through the courtyard with the flag attached to his backpack he was approached by the two black students. Cupp said, "They wanted to confront him about what he had on his back pack… 'Hey man why you doing that?'"
The school did a weapons search after the incident and no weapon was found, but the administration did order a lockdown drill until rumors of other students with Confederate flags were dispelled.
Regarding the lockdown, Cupp said, "We just did that as a precautionary situation to help maintain control
[in] what could have been a bad situation." He said all three students were suspended for the disruption they caused, not for the exercise of freedom of speech. But Cupp did not say what would happen to the 10th grader if he brought the flag or an image of the flag back on campus as an exercise of speech.
Cupp did say counseling will be offered to the three students once they return to school.
Follow AWR Hawkins on Twitter: @AWRHawkins. Reach him directly at awrhwkins@breitbart.com.